Sales - Marketing - Customer Success
·
København
·
Hybrid Remote
Key Account Manager
Business med hovedet og hjertet! 🌱
Er du en ivrig hunter med evnen til at opbygge gode relationer og interesseret i teamets målopnåelse? Lige nu søger vi en Key Account Manager til salgsteamet i København hos Amesto Solutions. Vi leder efter dig, der ønsker at udvikle både dig selv og vores team, brænder for at opbygge relationer til vores kunder og har tidligere erfaring med forretningssystemer.
Tænk, hvis dette er jobbet for dig?
I Amesto Solutions gør vi "business med hovedet og hjertet." Som en del af en familieejet koncern er den tredobbelte bundlinje med people, planet og profit  grundlaget for alt, hvad vi gør, og årsagen til, at vi er kåret som en af Norges mest innovative virksomheder. Det afspejles i de mål vi sætter, og det afspejles i måden, vores hold arbejder på. 
Vi vægter at være hele mennesker, hele tiden. 


Jobbet som Key Account Manager indgår i vores salgsteam, som arbejder med salg af forretningsløsninger på tværs af de nordiske landegrænser. Du former selv rollen og påvirker salgsstrategien for holdet, og du får ledelse på arbejdet med, hvilken markedsandel vi tager. Vi arbejder med en inbound marketingstrategi som leads-maskine, og en del af din rolle er at følge op på varme leads, opbygge relationer og engagere dig i de problemer, du kan løse for kunden.
Lyder det som et match? Så hører vi meget gerne fra dig og ser frem til at modtage din ansøgning!
Sådan kommer du videre: Klik på "Ansøg her!", vedhæft dit CV og et par ord om dig selv. Vi ser virkelig frem til at høre fra dig.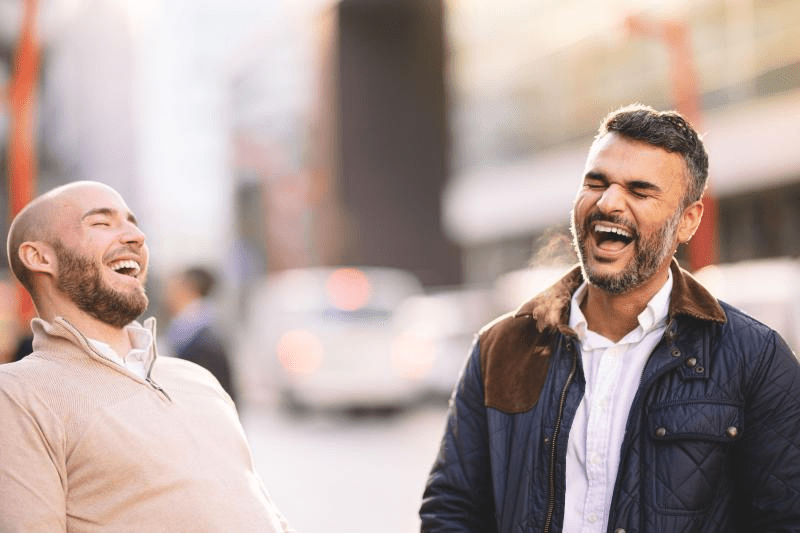 Har du brug for mere information inden du ansøger?
📣 Hvorfor skulle du arbejde hos Amesto?
Hvis du spørger dem, der arbejder hos Amesto, vil de fleste fremhæve menneskene og kulturen. At det også er et sted hvor arbejdsmiljøet er vigtigt, er tydeligt når du oplever entusiasmen, den flade struktur og den store takhøjde i en fleksibel hverdag. Udover konkurrencedygtige vilkår og varierede og spændende opgaver, selvfølgelig.
Om rollen.
Som Key Account Manager er dit mål at opnå resultater sammen med dit team, og du finder motivation i at opbygge stærke relationer. Hos Amesto Solutions arbejder vi aktivt med mangfoldighed på alle niveauer. Vi er blandt andet gulvpartnere med ODA-netværket - Nordens største netværk for kvinder i tech. Vi tror på frihed under ansvar og den fleksibilitet, det giver - vores erfaring viser, at medarbejdere yder bedre og tager mere ansvar.
Hvem er du?
• Du er en erfaren sælger, der ønsker at gøre en forskel og blive en del af vores engagerede salgsteam i Danmark.
• Du er en person, der drives af tæt samarbejde med kunderne.
• Du har evnen til at identificere nye salgsmuligheder samt kundernes muligheder for at forbedre produktiviteten og forretningsvirksomheden.
• Du bliver motiveret af at opnå resultater sammen med teamet og andre.
• Du brænder for at vinde markedsandele i et spændende marked.
• Du har erfaring med salg af forretningskritiske løsninger og tjenester.
• Og selvfølgelig kommunikerer du på en klar, præcis og struktureret måde.
Om Amesto.
Amesto Solutions er en del af Amesto Group, som er en familieejet virksomhed med mere end 1000 ansatte i Norden. Vi giver gode muligheder for videreudvikling inden for salg, fag og ledelse. Se mere på vores karriereside om, hvorfor Amesto er et fantastisk sted at arbejde ⭐️
👉 Her kan du også læse mere om Sales, Marketing & Customer Success teamet.
Hvis du kun opfylder nogle af de nævnte kvalifikationer, så fortvivl ikke! For os er det mindst lige så vigtigt, hvem du er som person og hvilke værdier du står for. Hvis du tror, at du vil være en god match for Amesto Solutions, vil vi gerne lære dig lidt bedre at kende. Vi ser frem til at modtage din ansøgning! 😊
Department

Locations

København

Remote status

Hybrid Remote
Contact
Ronnie Jensen
Sales Manager – Sales - Marketing - Customer Success
#peopleplanetprofit #askmore #valuecreators
About Amesto TechHouse AS
Amesto TechHouse was established in 2002 and is a part of Amesto Group, which is a family-owned company with more than 1,000 employees in the Nordic region. Spabo Group is the parent company of Amesto Group AS and Spabo AS. The group has a long-term perspective, and the owners are active and visible in the daily operations. We specialize in business solutions and insight. We are located throughout Scandinavia.
Sales - Marketing - Customer Success
·
København
·
Hybrid Remote
Key Account Manager
Business med hovedet og hjertet! 🌱
Loading application form
Already working at Amesto TechHouse AS ?
Let's recruit together and find your next colleague.