ERP
·
Multiple locations
·
Hybrid Remote
Senior Consultant Visma Business
Er du fornøyd der du er, men kjenner på en dragning mot noe mer utfordrende i karrieren?
Gode råd er god business 🤝
Vi mener teknologi i samspill med fagområder som logistikk og finans, skaper synergier og fantastiske muligheter. Du som har en del erfaring og samtidig et levende engasjement for både fag og teknologi, kunne kanskje tenke deg å ta karrieren et steg videre? Hva med en variert og spennende rolle som Seniorkonsulent Visma Business, med fokus på implementering og integrering av de beste softwareløsningene for våre kunder? 
Nysgjerrig? Da bør du lese videre! 🤸‍♀️
I Amesto setter vi mennesker og planeten i fokus. I tillegg til business. Vi skal ikke fortelle deg hvordan du er ekspert på ditt område, for der er du allerede god, enten det er logistikk eller finans – du kan Visma Business.
Hvem er du?
Du kjenner godt til Visma Business, og er vant med å implementere og videreutvikle logistikk- og finansløsninger, og kan gi råd til våre kunder om de beste løsningene. Du er utviklingsorientert, ambisiøs og selvstendig, og motiveres av å skape en forskjell for kundene.
Du er en viktig del av teamet...
Som Seniorkonsulent Visma Business blir du en viktig del av teamet. Du kan også arbeide selvstendig, har integritet og stor arbeidskapasitet fordi du ønsker å skape de beste løsningene for kundene. Du skjønner også hvor viktig det er for teamet og selskapet å dele verdiene og kulturen gjennom ditt engasjement. (Hint: Det er veldig godt miljø!)
… og du kan bidra!
Vi søker deg som vil bruke det du er god på til å hjelpe kundene til å ta gode valg, ikke bare for businessen, men også for folk og planeten. Vi kaller det business med hodet og hjertet. En trippel bunnlinje: People 👩🏾‍🤝‍🧑🏻, Planet 🌎 & Profit 💲.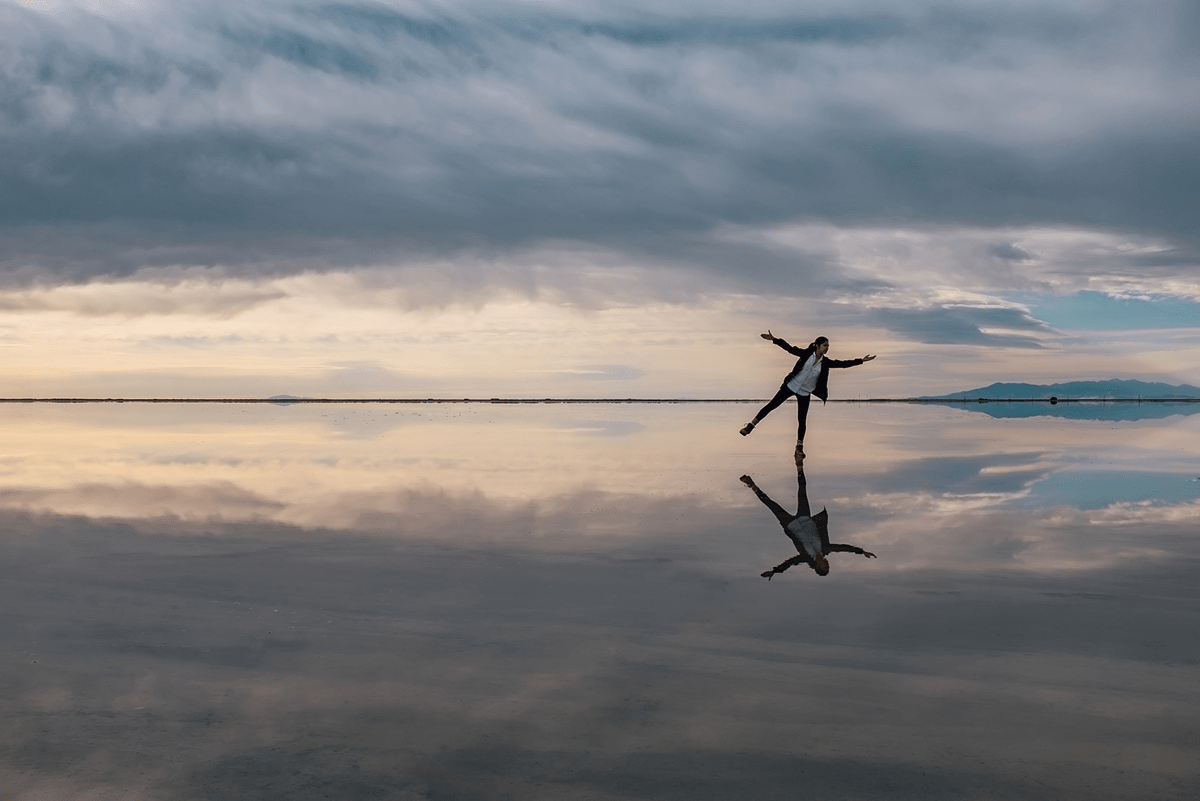 Life is now. Work somewhere awesome. Work here!
Om du er nysgjerrig på å snakke med oss vil vi gjerne snakke med deg!
Slik går du frem: Klikk på «Søk her!», legg ved CV og noen ord om deg. Vi ser frem til å motta din søkand ⭐
Trenger du litt mer info før du søker?
📣 Hvorfor skal du jobbe i Amesto?
Spør du dem som jobber i Amesto vil de fleste trekke frem menneskene og kulturen. At det også er et sted der arbeidsmiljøet er viktig er tydelig når du opplever entusiasmen, den flate strukturen og den store takhøyden i en veldig fleksibel hverdag. I tillegg til konkurransedyktige betingelser, og varierte og spennende oppgaver, selvfølgelig.
Vi tror på handling, fremfor prat. Det er kanskje derfor vi er kåret til et av Norges mest innovative selskaper, eller derfor vi ikke kun er drevet av profitt. Mest av alt tror vi at folka våre er med på å gjøre en virkelig forskjell. Derfor vil vi utfordre deg, og håper at du vil utfordre oss tilbake.
🎯 Om rollen Seniorkonsulent Visma Business ...
En teknisk Visma Business seniorkonsulent
Rådgivning, implementering og integrasjon av løsninger
Avdekke og indentifisere forbedringspotensialet hos kunder
Bistå kunden med utforming og implementering av arbeidsprosesser, rutiner og systemstøtte
Sikre langsiktig utvikling hos kunder
Finne komplette løsninger hos hver enkelt kunde
Samarbeide tett med salgsteam og andre fagkonsulenter

Amesto Solutions er en av Nordens ledende Visma-forhandlere. Vi leverer forretningsløsninger innen lønn, CRM, ERP, BI og Analytics, og implementerer velfungerende forretningssystemer som bidrar til effektivisering og økt lønnsomhet hos våre kunder. Vi tiltrekker oss stadig større kunder og vi ønsker å jobbe fokusert mot disse i tiden fremover.
🌍 Bærekraftig …
Vi tuller ikke om det med bærekraftig verden: Eksempelvis innen logistikk betyr det en effektivisering og besparelse av transport, drivstoff, etc. Bra for planeten. Bra for deg. Og oss. I Amesto kaller vi det trippel bunnlinje: People, Planet & Profit. Det betyr at vi forenkler business med hodet og hjertet.
Oppnår du kanskje bare noen av alle de oppførte kvalifikasjonene? No worries! For oss er det minst like viktig hvem du er som person og hvilke verdier du står for. Hvis du tror du vil vaere en god match for Amesto TechHouse, vil vi gjerne bli litt bedre kjent med deg. Vi ser frem til å motta din søkand! 😊
Department

Locations

Oslo, Trondheim, Fredrikstad, Kristiansand, Larvik, Bergen

Remote status

Hybrid Remote
#peopleplanetprofit #askmore #valuecreators
About Amesto TechHouse AS
Amesto TechHouse was established in 2002 and is a part of Amesto Group, which is a family-owned company with more than 1,000 employees in the Nordic region. Spabo Group is the parent company of Amesto Group AS and Spabo AS. The group has a long-term perspective, and the owners are active and visible in the daily operations. We specialize in business solutions and insight. We are located throughout Scandinavia.
ERP
·
Multiple locations
·
Hybrid Remote
Senior Consultant Visma Business
Er du fornøyd der du er, men kjenner på en dragning mot noe mer utfordrende i karrieren?
Loading application form
Already working at Amesto TechHouse AS ?
Let's recruit together and find your next colleague.